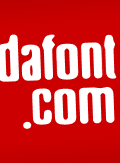 Pubblicità di Typehand Studio
Registrato su 02/02/2020

typehandstudio
Nato 01/11/1992 (28 anni, Scorpione)
Indonesia

(Semarang)
Commento dell'utente
Typehand Studio is TypeFoundry which focused on script and lettering Font. More Font will be produced.
Follow us on instagram :
www.instagram.com/typehandstudio
Bought all font at
https://bio.link/typehandstudio
Donate to us to keep our studio alive and be able to realize our dreams of having a capable studio.
Thank you for supporting us all this time. Don't forget to follow our social media.
Google Ads di typehandstudio