Forum


17 posts
Help?
Albertus
Suggested by Heron2001

Holland
Suggested by fmontpetit

Close. Maybe based on it.
Never heard of "Holland" - but only knew it as Albertus over the years....
I didn't know about Holland either but I just though it was closer than Albertus. Still not an exact match.

Other versions of Albertus: Adelon Serial, Flair Serif 821.

Holland has more difference IMO.
And don't forget for the ExtraBold - we used Anthony... lol
Didn't know that. See, that's why I love hanging with you guys. I learn something every time.

Red wine? Now you're talking, Jackie!

Edited on Oct 13, 2012 at 16:09 by fmontpetit
Every night with dinner.... and maybe some wonderful cheese and crackers... I asked for the wine clinkers back, we use to have them - I won't touch beer!
http://en.wikipedia.org/wiki/Albertus_%28typeface%29
"Albertus is used for the street name signs in the City of London, City of London Corporation and London Borough of Lambeth."
Thanks everybody

I'm guessing that the 'D' has had some tinkering for the OPs sample of the City o' London crest since this is not a match to Albertus. My best guess is that whoever created this vector, stylised version has played fast and loose with the actual font in doing so.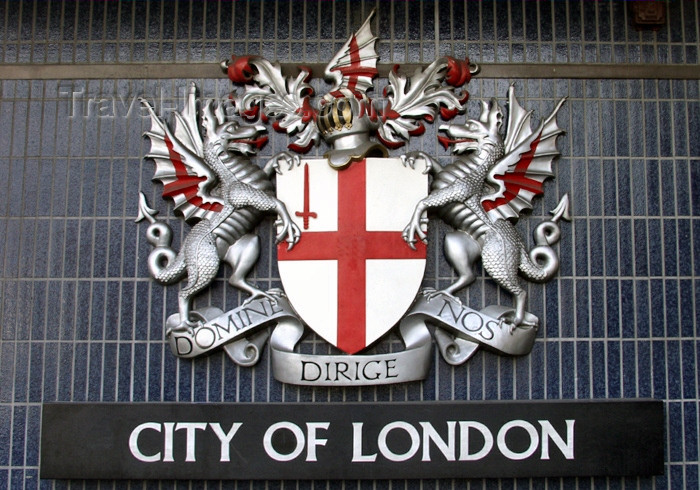 Thank you! Now THAT is Albertus!

It will be that, the GD who created the vector had a copy of Holland Title et al, but not Albertus and thought "no one will ever notice". Little did they imagine the scrutiny their work would come under, right here. Poor soul.
Yes, here we look at every detail until the font cries...

I took a look at a pdf from their web site. They use OP's sample as a logo. But on the same page there is another logo, "safercity" that use Albertus for the "City of London" copy underneath. So I guess the logo is officially a modified Albertus and they will use the original typeface when needed elsewhere.

Edited on Oct 13, 2012 at 21:31 by fmontpetit

All times are CEST. The time is now 06:17